Australian trees are typically hardened to extreme conditions, but the record heat and dryness during the last drought took a huge toll and even long-established trees died. 
Despite predicted hotter and drier conditions, and more frequent and extreme droughts, successful revegetation is still possible.

David Carr, Vice President, Armidale Tree Group 
Every drought is different, but 2019 was Armidale's driest year in 120 years of records. Unprecedented dry conditions killed trees that had survived previous droughts. 
"Many people thought we would never be able to plant trees again," says David Carr, Vice President of the Armidale Tree Group.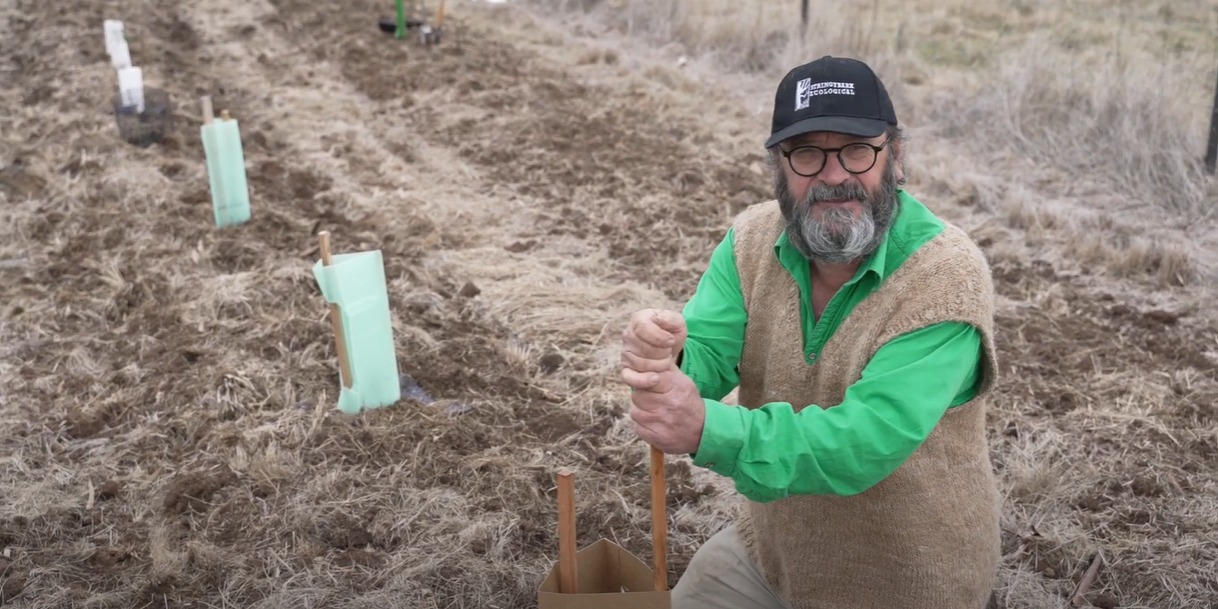 The reception and feedback to the research has been positive, with nurseries and tree planting contractors appreciating the guidance.  
Before the drought, around 85% of new plantings were expected to survive. But the dry and hot conditions have driven that figure down to 50%, David explains. 
And conditions are expected to get more challenging in the years ahead. According to the climate change snapshot for New England North West, the region is predicted to be around 2.2°C hotter by 2070. Temperatures in spring will increase by an average of 2.5°C. There will be more hot days and fewer cold nights. 
Armidale Tree Group is a not-for-profit that believes every tree counts. Since 1983 it has planted trees, looked after bushland, worked with small landholders, farmers and graziers and educated communities. 
With revegetation project knowledge stretching back decades, the Armidale Tree Group drew on its network of experts to find out how to adapt tree plantings to a hotter, drier future. 
We found the recommendations of the past – good preparation, weed control and careful species selection – is even more important today. Those who do the preparation and planning get the best results.

David Carr, Armidale Tree Group 
The Armidale Tree Group interviewed 30 revegetation specialists to understand how to 'future-proof' revegetation projects. What did the research reveal? 
Firstly, preparation delivers dividends. "One of the biggest findings from the project is that soil must be prepared at least six months prior to eliminate weeds and build subsoil moisture," notes David Carr. 
Careful monitoring and maintenance for at least 12 months after planting – to keep weeds and competing grasses at bay – also offer seedlings the best chance of success. 
Most tree and shrub species currently used in plantings survive well, but some species from higher rainfall areas have struggled in recent years and the experts suggested these should be avoided.  
The experts instead suggested sourcing seeds from areas likely to approximate future climate conditions. David says this "climate-adjusted" seed sourcing strategy will also increase genetic diversity. 
Adequate fencing is more important in dry and hot conditions as hungry native herbivores can place additional pressure on already stressed plants in revegetation areas. And autumn, rather than spring, is now a more reliable time to plant trees. 
"One of the biggest takeaways from the research project is the investment in time and money. Successful revegetation requires that we spend a little bit more per tree." 
The Armidale Tree Group is now "doubling down" on good preparation, with a series of educational videos in the pipeline to show people exactly how they should prepare before planting. 
"Getting more trees and shrubs back into the farming ecosystem can improve the environment, and the economic and social wellbeing of farms," David says. 
Climate change brings many uncertainties. "But Armidale Tree Group's research project gives people some certainty that, with the right planning and preparation, we can continue to plant trees."
This project was proudly funded by the NSW Government with support from Local Government NSW.