It may look like a regular shop front, but the Living Lab Northern Rivers is serving its community in a very different way.  
This was an historic event that not only brought unprecedented amounts of water through our communities, damaging and destroying private and public property but also people's lives. 
The Living Lab, located in a Lismore main street, is a design and research collaborative conceived following the floods of 2022, which wrought untold havoc on the Northern Rivers region.  
The project has multiple founders: Southern Cross University in Lismore, the University of Technology Sydney and its faculty of Design, Architecture and Construction, and the Northern Rivers Reconstruction Corporation (the new state agency that is overseeing and coordinating the recovery from the 2022 floods).  
The Lab's aims are to support the recovery and resilient rebuilding of the region through research, community engagement, technical and local expertise and lived experience. 
It aims to provide an agile and rigorous testing ground for solutions to the complex issues of climate resilient development in the Northern Rivers and will mobilise a diverse range of expertise in support of informed decision-making from government through to individual households. 
This will be achieved through partnering with all levels of government, communities, industry, and educational institutions. 
"We had two major floods in the space of a month, with the first one being by far the most significant on record," says Dan Etheridge, the Living Lab's Director.  
"This was an historic event that not only brought unprecedented amounts of water through our communities, damaging and destroying private and public property and also people's lives," adds Etheridge.  
"So, the flood waters recede, the immediate mess gets cleaned up, but some really big questions remain," says Etheridge.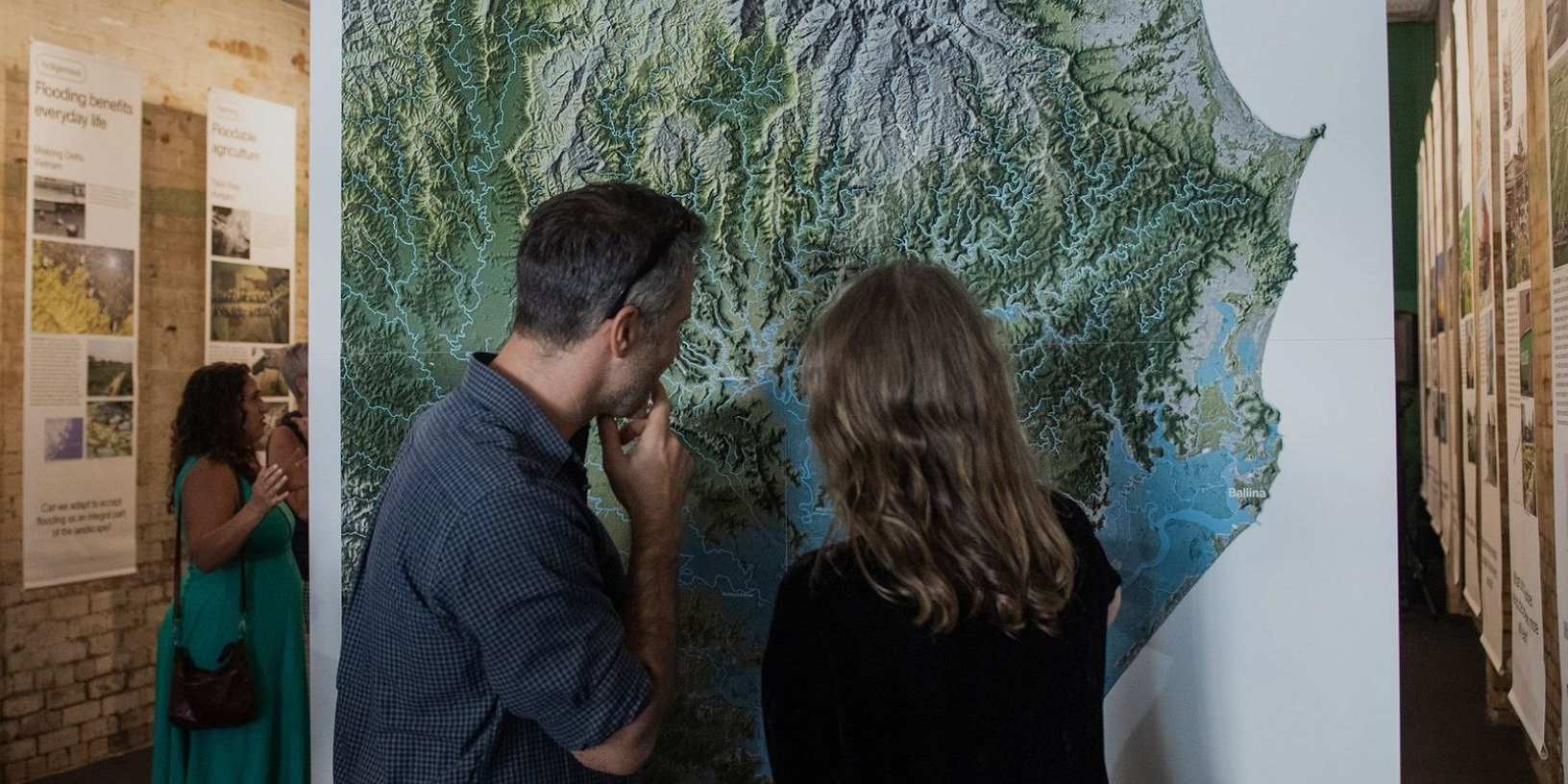 An independent report was commissioned by the NSW Government in the aftermath of the flooding. As the report noted, the Northern Rivers floods were particularly bad with Lismore experiencing its 'highest flood on record since European settlement.' 'The floods were associated with intense and sustained rainfall, resulting from a series of concurrent and successive weather systems,' said the report.  
It also noted that the seven-day average rainfall records were broken in Tweed, Brunswick, Richmond and Wilsons River catchments, with the highest 7-day total of 1,346 mm recorded at Uki on the Tweed River. The report noted (but did not confirm) the potential link between climate change, development and natural variability of rainfall. But more research is needed.
Drawing on Hurricane Katrina experiences
Fortunately, some of the lab's key players have crucial experience from another weather-affected region.  The Living Lab grew out of conversations between key players across universities, design faculties and Government.  Etheridge began conversing with Elizabeth Mossop, the Dean of the faculty of Design, Architecture and Construction at University of Technology, Sydney. Mossop and Etheridge had known each other from New Orleans in the USA. They both had gone through Hurricane Katrina while working there.  Mossop was the Dean of Landscape Architecture at Louisiana State University and Etheridge was running a community design centre at Tulane University School of Architecture. 
They had worked together in supporting community involvement and leadership in recovery efforts. So, they had been through a similar situation of unprecedented natural disaster and had crucial insights that could be applied to the Northern Rivers.  Shared into the conversation was Ben Roche, the senior VP for Engagement and Mary Spongberg, the deputy Vice Chancellor of Research, both from Southern Cross University. 
"Ben and Mary were very open when we approached them," says Etheridge.  
So, the four of us put it together around the pillar of a fairly basic idea that there would be local knowledge and a local lived experience together with technical expertise. The only way forward for this approach was a fundamental collaboration between those two types of knowledge.  
Etheridge says part of having a Living Lab shop front is about it being informative and available for community interaction. It features examples of Lismore's history of flooding and stories from around the world where serious flooding has occurred.  "We really want to make relationships with the broadest cross-section of stakeholders as is possible across the region and come together and collaborate around charting a path forward across the myriad technical issues that will have to be addressed.  
"It's built on a necessity of local knowledge and lived experience working hand in hand with technical expertise to develop the way forward.  
"That's all well and good to say, but if you don't design a specific program to make sure people can sit at that table, then it just doesn't happen.  
"So, we have a shop front space and a research program and we're building a network of researchers in the adaptation space, who are multidisciplinary", and we can bring those researchers to the Northern Rivers Reconstruction Corporation to address specific questions they may have. 
"And they [the NRRC] have been very open minded and clear that they need to find new strategies to address the challenges in this region. And they need to understand the current global best practices and what opportunities they have to take that a couple of steps further to address the situation in the Northern Rivers.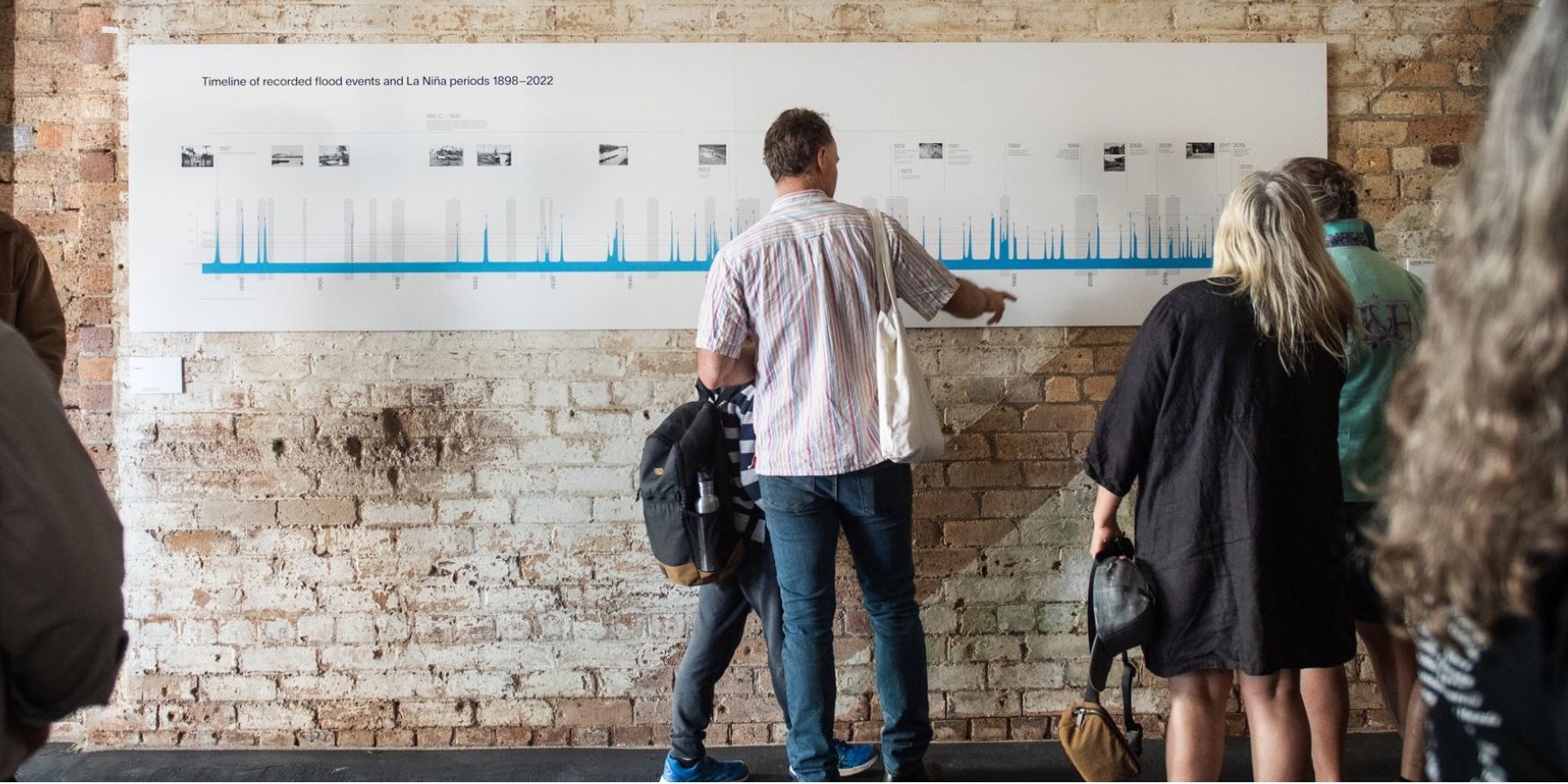 Adaptation the key in climate challenge
"Whilst I would argue that everywhere across NSW should be engaging with the concept of adaptation," says Etheridge, "and starting to prepare adaptation plans, [and] looking at new scenarios for climate, for the implications of climate on land management and its impacts on our economic health, among other things, I think everybody should be engaging in those things.  
"It's clear that the same approaches to issues related to flood mitigation to disaster preparedness, response through to the way we design, implement and manage our infrastructure systems, be that roads, telecommunications, hospitals, and bigger regional issues such as affordable housing, all of these things need to be rethought through this context of adaptation," he adds.  
"And in our case, against a backdrop of recovery from the most significant natural disaster the area has ever seen."  
The AdaptNSW interactive climate change projections map, that uses NARCliM 1.0 data, shows that Autumn and Summer rainfall is projected to increase across the entire state. Sea levels are rising as a result of climate change, and this rise is likely to accelerate over the coming century and continue for centuries.  
A glance at NSW's topography shows the challenge when it comes to flooding. The state has just over 2,000km of coastline, with coastal rivers flowing eastward to the sea. The NSW Intergenerational Report Modelling estimated 39,000–46,000 NSW properties will be exposed to coastal erosion and inundation by 2060–61 due to sea level rise.  
The Lab is in many ways a response to the alarming increase in severity of floods in its region, which is mirroring the state and global climate challenges we all face.  And with extreme weather patterns predicted to continue, what is important is that NSW looks to take action and adapt to climate change, building a more resilient and low-emissions future.  
"It is the most important thing, it's foundational," says Etheridge when asked about collaboration in the adaptation process and how it informs the Living Lab's core principles.  
He adds he hopes other communities in NSW can benefit from the Living Lab Northern Rivers knowledge base.  
We have an open-door policy for people from outside our region, to come and look at our process and interrogate it to figure out what is transferable to their regions. Look at us as an opportunity to learn.