Weather emergencies are hitting the Australian east coast like never before. How to keep safe during an extreme weather event was the key message for SCARF Refugee Support and the Illawarra Emergency Services.
Building our relationship with emergency services has proved invaluable. The SES Illawarra Multicultural Unit has volunteers who are refugee community leaders, with well-developed multi-lingual communications skills. These strong links will be especially important in times of disaster.

Ian Jarman, SCARF
The Illawarra is a bustling, culturally diverse region of NSW, with refugee and new migrants settling in the area. In 2020, the Illawarra, like many areas of NSW, experienced severe bushfires, extreme heat days, flash flooding, damaging winds and storm surges causing threats to homes and lives.
"Culturally and linguistically diverse (CALD) communities are particularly vulnerable to extreme weather events because they are unfamiliar with the warning signs and risks, have limited knowledge of what to do in an emergency, and are unaware of how to access relevant emergency services that can help," says Ian Jarman from SCARF Refugee Support.
'We wanted to change that and ensure that our community was better prepared to deal with climate change impacts,' continues Mr Jarman.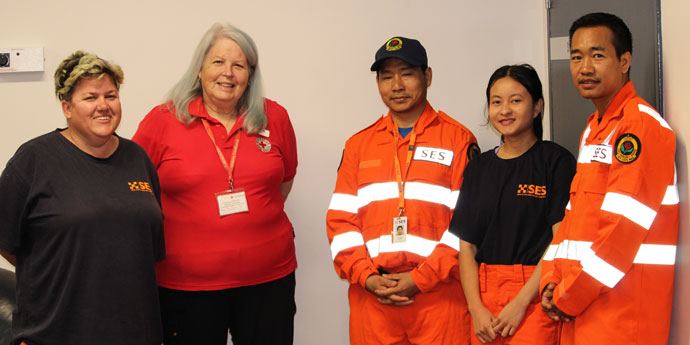 SCARF Refugee Support sought to engage with a number of emergency service organisations, including the SES, RFS, Red Cross, Police and Wollongong Council, to deliver a series of in-language workshops.  The workshops aimed to broaden the local refugee communities' awareness of the potential impact of weather-related disasters, the warnings issued by emergency services and what they can personally do to prepare for, and do, in an emergency.
Nearly 70 community members attended the culturally appropriate and multilingual workshops, sharing the information they learned with family members and close friends.  The workshops also helped to identify community leaders to act as translators in future emergencies.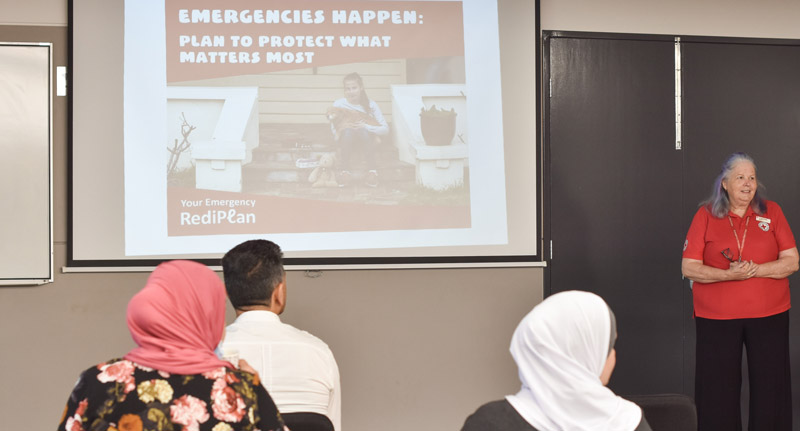 As part of the project, the SCARF team also developed language specific resources. These included a suite of safety videos in Arabic, Farsi, Burmese, Karenni, Karen, Kinyamulenge and Swahili as well as local emergency contacts list which is hosted on the SCARF website and via the SCARF Facebook page.
'Since delivering the workshops and safety videos, we have been faced with heavy rain and associated flooding.  Through this new network, via our website and social media pages, we have been able to send specific storm and flood safety messages to several language cohorts. So we know it's working,' says Mr Jarman.
SCARF also wanted to build the capacity of the local emergency services providers so that they could better understand and meet the needs of emerging communities.
'The Refugees Insights workshop provided our team with a deeper understanding of the unique needs of our CALD communities which will enable us to provide appropriate support to these communities in times of emergencies,' says Kirsten Englert from the SES Illawarra Multicultural Unit.
By building connections, understanding and capacity within and between the CALD community and the local emergency service provider, this program has built the adaptive capacity of the refugee community in the Illawarra to respond more effectively in climate emergencies.
We recognise that delivering information in language is not a simple translation exercise but involves contextualising and preparing refugees, highlighting risks and understanding specific vulnerabilities and concerns.

Ian Jarman, SCARF Refugee Support