A new way of thinking about climate change, inspired by an artist's creative vision and the Darug approach to seasons, can empower communities to adapt, respond and build resilience.
Our gallery is a community meeting space. We put forward emerging work that responds to the poignant issues of our time – and climate change is one of them. 

Hayley Coghlan, Co-Chair, Pari 
The idea for Cool River City began when Western Sydney was cloaked in a blanket of smoke. Arts practitioner and educator Hayley Coghlan had been holidaying on the New South Wales South Coast over Christmas 2019 when she found herself caught in the Black Summer bushfires.  
Hayley is the Co-chair of Pari, an artist-run space in Parramatta, on the traditional lands of the Burramattagal people of the Dharug nation.  
"When I returned to Sydney the whole city was choked in smoke. I felt so devastated by the bushfires and I wanted to do something to help my community develop skills to adapt." 
Drawing on Pari's deep network of arts practitioners, Hayley developed a plan for seasonal, in-person workshops to be brought to life with the help of a NSW Government grant. But with Covid-19 challenges around every corner, "the project demanded a lot of adapting," Hayley, who prefers to use she/they pronouns, notes. 
"In some ways, Covid became a blessing in disguise. We had to slow down, pause, sometimes stop all together and surrender to the sense of the unknown." 
Taking the time to slow down allows us to observe the changing seasons. On Darug land, there are not four seasons with fixed dates. Instead, there are many overlapping "micro seasons" that occur with the blooming of a particular flower or the movement of certain animals.  
These micro-seasons are being disrupted by climate change, but by understanding and observing them, we can learn to better care for Country.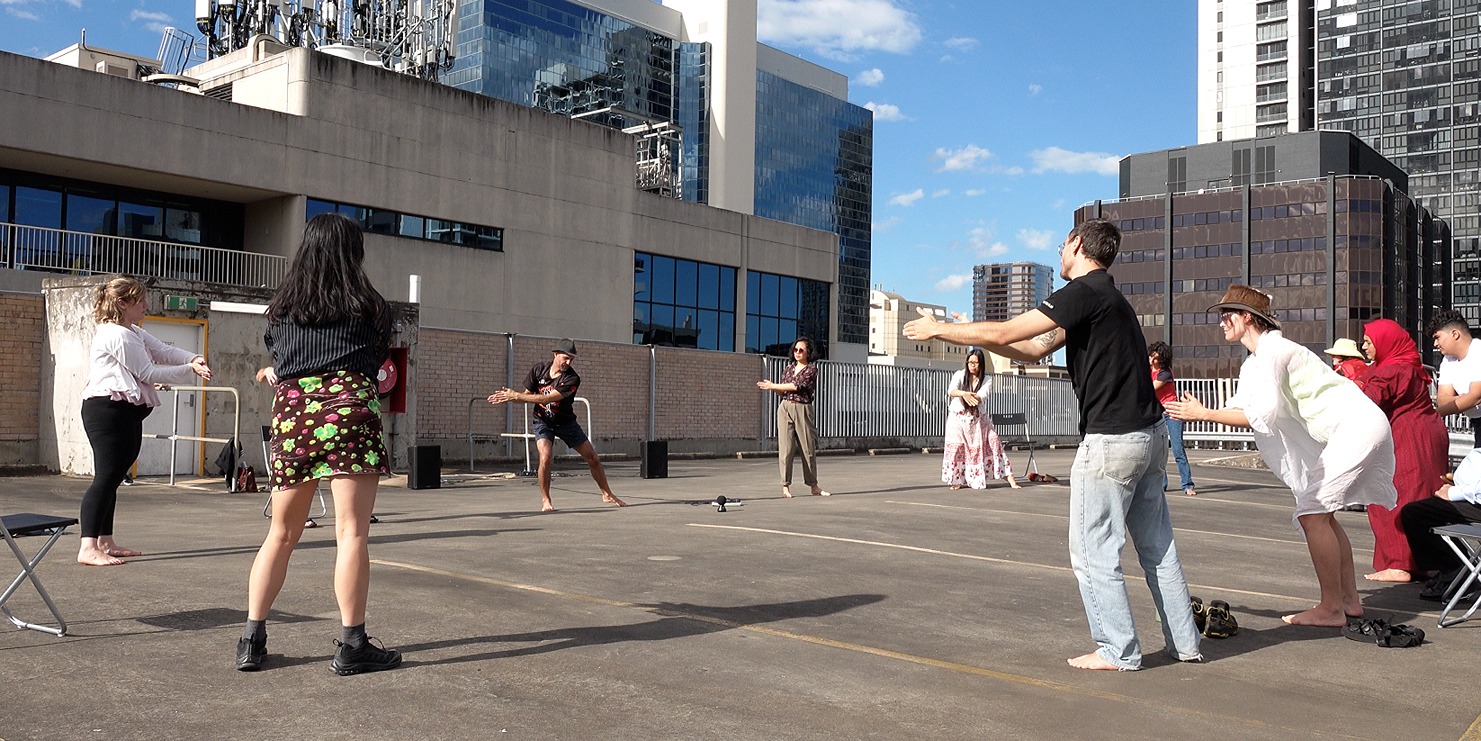 Cool River City kicked off in Autumn 2021 – the time of gurbuny (fog), birrong (stars) and midyini (yam seed) – with a series of emotional resilience workshops. Tim Bishop introduced workshop participants to the Indigenous mindfulness practice of Wayapa Wuurrk. "This is a holistic movement and meditation practice that helps people consider their connection to the earth and how they can keep that connection healthy," Hayley says. 
Tai Chi, yoga and eco-therapy workshops were also held during the autumn session. "We chose a variety of practices because there isn't one way to strengthen emotional resilience." 
Then, as Pari pivoted away from live education, the focus turned to the development of written resources and shareable video content. Sixteen artists, healers, writers, bush regenerators and architects contributed their knowledge to the Cool River City handbook.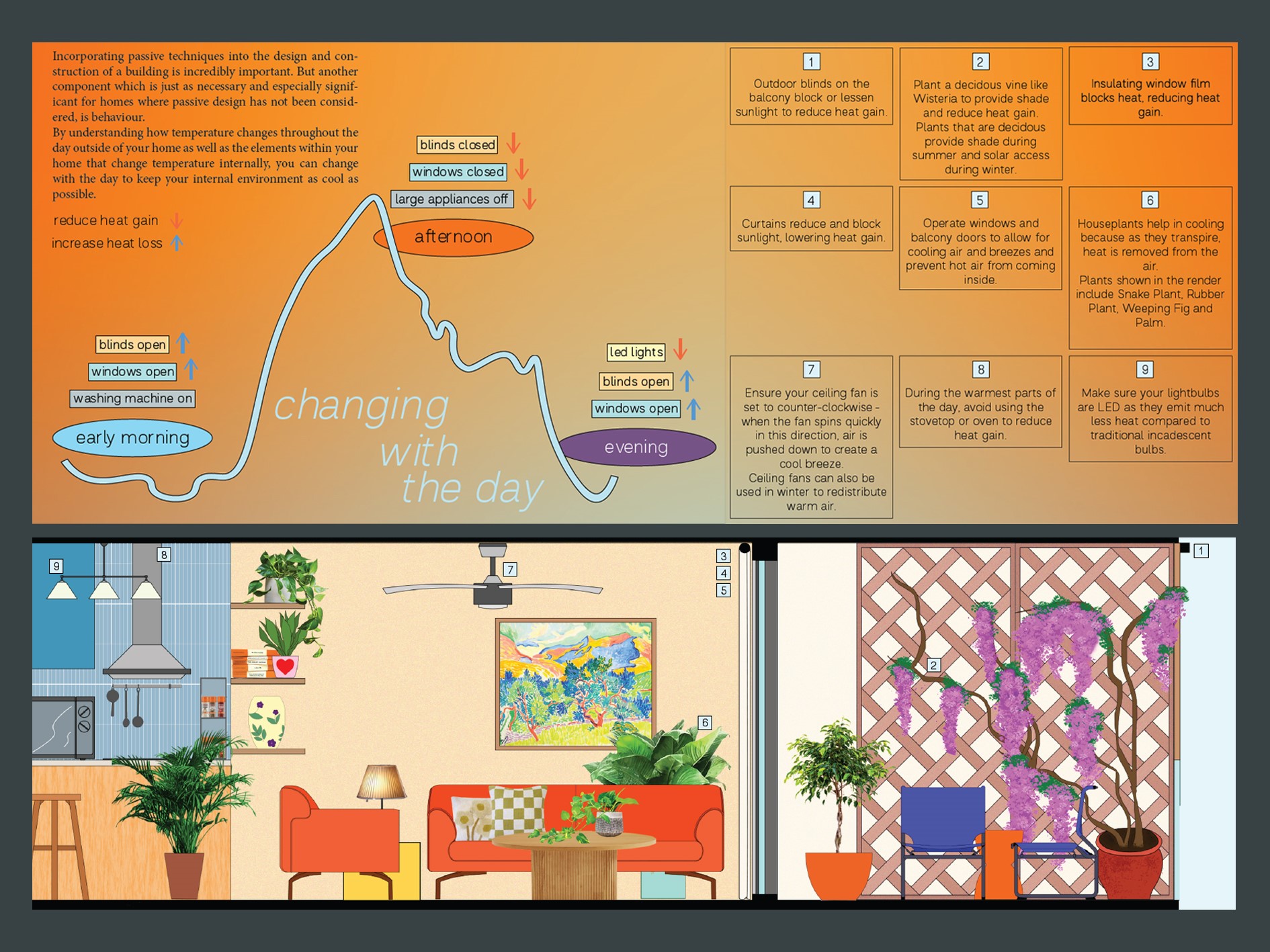 Winter, the time of dagara (frost) and gulgadya (grasstree) on Darug land, "is also the time to regenerate and restore". Artist Kath Fries, who works with fungi as a medium, developed a meditation to help people connect with the earth. The handbook also shares insights into rebuilding the earth's top layer of soil, or "living skin", through practices like worm farming and composting. There are instructions to make an organic worm farm from recycled materials using Korean natural farming methods.  
Darug people see Spring as three distinct micro-seasons: bayinmarri (westerly wind), dumarang (flowering plants) and durali (brolga). "Spring is a time of giving back to Country so we focused on native planting," they explain. The handbook provides tips from bush regenerators at Western Sydney Wildflowers to help people choose the best native plants for a garden's aspect, sunlight and microclimate, for instance. 
In Summer – during yuruka (hot), burara (dry), warada (waratah) and manga manga (lightning) seasons – Western Sydney can be 10 degrees hotter than other parts of the city. Cool River City's handbook offers insights into adaptable architecture and tips for "turning your home into a living ecosystem". There are practice journals for building balcony-sized birdbaths and robotic irrigation systems for rooftop gardens.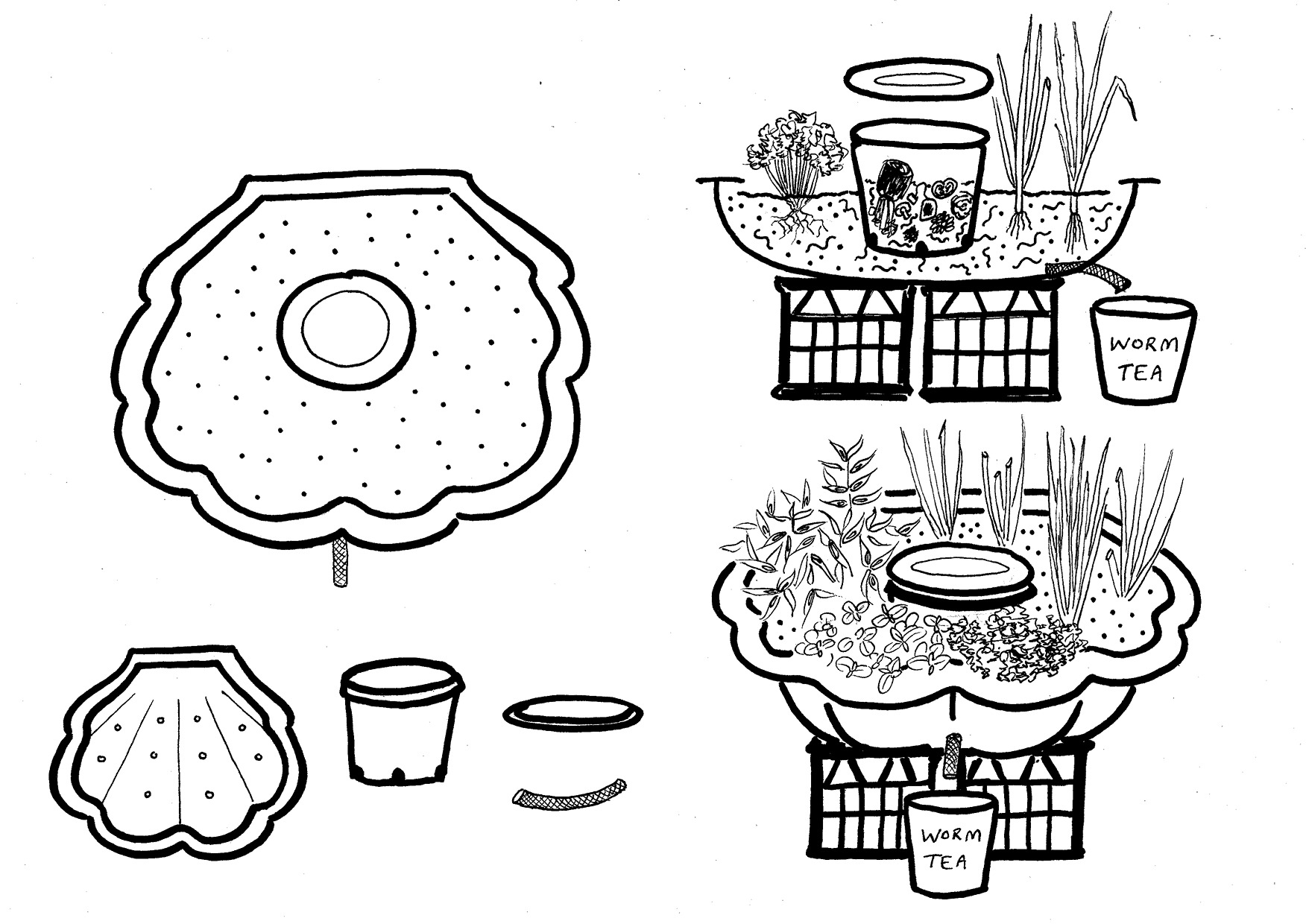 Artistic responses to climate change have, to a large degree, used visual, auditory and narrative forms to evoke emotion, encourage action and stimulate critical thinking. But Pari's project shows how artists can also help communities adapt to climate change by creating space for people to share, learn and grow. 
"Pari was established to tell stories that need to be told, to shed new light on old thinking, and to tackle new ideas. Cool River City is a gentle way to share immediate ideas that help people through climate extremes and give our communities hope for the future." 
Cool River City found new ways to forge connections when physical proximity was impossible. For people who have struggled during these times of extreme disruption and isolation, our project has been a beautiful way to connect.

Hayley Coghlan, Co-Chair, Pari