Adaptation tool(s)
Climate smart agriculture
Dry, bare and compacted soil has hurt farming productivity and profitability across one of Australia's most important agricultural areas.
If we don't act now, future generations will not be able to produce quality food and fibre.

Lana Andrews, Regional Agricultural Landcare Facilitator
Everything from cattle to cotton, wool to wheat is produced in the North West of New South Wales.  
But as the region's climate changes – with more hot days and lower rainfall in winter and spring ahead – there will be fewer opportunities to plant crops and to restore pastures.
Landcare's Farming for Change program has empowered landholders to embrace practices that improve soil health, groundcover and water infiltration.
"When farmers grow more grass, learn how to capture water and improve their groundcover, the productivity and profitability of their farms improve," says Regional Agricultural Landcare Facilitator Lana Andrews.
Lana's family have been landholders in the region for more than a century and she is passionate about regenerative agriculture. "Agriculture plays a massive part in our landscape. My father inspired me by showing how it is possible to run a productive farm and leave the landscape better than it was before."
Farming for Change presented webinars, workshops, on-farm experiences and one-on-one consultations – both online and in person – to help farmers understand how to better manage their soils.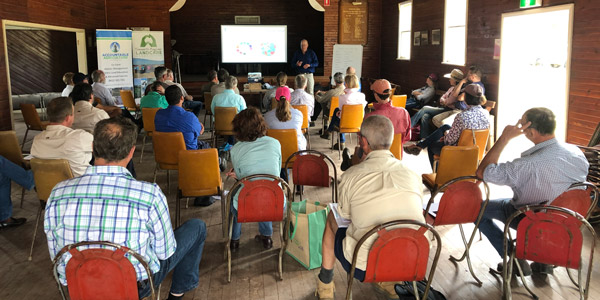 Pasture ecologist Dr Judi Earl worked with a total of 129 landholders during the program including 12 participants on-farm to support their specific goals. Six producers then went on to complete the 'Smartsoil Grazing Management Principles' course, with eight modules focused on grasses, soils, grazing, monitoring and holistic management.
For some people, the course content was a good reminder of techniques and tools they already knew. For others – especially new landholders – Farming for Change offered many lightbulb moments.
We wanted to bring together the science and the practice, and for people to walk away not just with information and tools, but a network of people they could work with.
The program supported participants across a massive 62,179 hectares of land. A new farmers' network continues collaborations and practice change with support from the community. This network – "where neighbours are sometimes connecting and sharing for the first time" – is the secret to long-term change, Lana notes.
Feedback from participants demonstrated a real desire to change practices. As one participant says: "I already have a much better view of the coming three months and a plan in mind – and that feels good." Another appreciated the access to "measurements and mathematics" to improve soil health.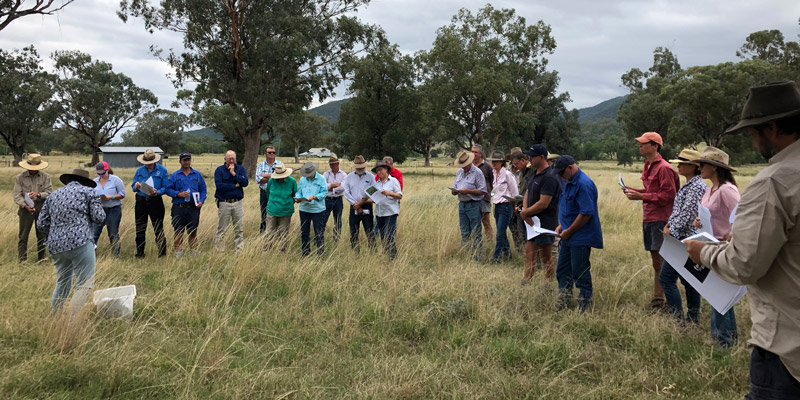 Landcare is looking to replicate the program in other parts of the region and to build on the body of knowledge about soil health.
I am optimistic about the future. Younger farmers are open to change and new ways of working – and they are the future of farming.

Lana Andrews, Regional Agricultural Landcare Facilitator