Climate change effect
Extreme temperature and weather events
Who it affects
Communities, households, vulnerable citizens
Adaptation tool(s)
Community engagement, education
Find out how a grassroots model for community resilience is helping the Hawkesbury area manage the challenges of climate change
StreetConnect is developing a grassroots model for building community resilience in the Hawkesbury area to help manage challenges including climate change. 

-  Mary Lyons-Buckett, Mayor, Hawkesbury City Council
Community connectedness is at the core of community resilience and something as simple as knowing your neighbours...
Located on Sydney's northwestern edge, the Hawkesbury is geographically diverse. Some residents live on semi-rural properties and others on steep hillsides or along flat, suburban streets.
The StreetConnect Working Group say research showed the uptake of information from official sources amongst residents is low, including about emergency preparedness.
In response, the working group is creating an eco-system of connection representing the Hawkesbury's "stories, collective wisdom, natural leaders and trusted sources of information". The network will help disseminate information to support residents prepare, stay safe and recover from natural disasters and tackle other challenges such as social isolation.
StreetConnect is looking at how we can create long-term change and hold long-term conversations and really connect the people who have a heart for our community said Mary Lyons-Buckett, Mayor, Hawkesbury City Council
Fellow residents Mary Lyons-Buckett and Rob Ewin are also on the working group along with Dr Amanda Howard from the University of Sydney who studies communities. Since the group formed, the Hawkesbury has experienced bushfire, flood and COVID-19.  
To date, StreetConnect's efforts have included information and research gathering, a video project led by primary school children and an event: "StreetConnect Conversations". Other ideas offered valuable lessons but were deemed unworkable or put on the backburner for a later date.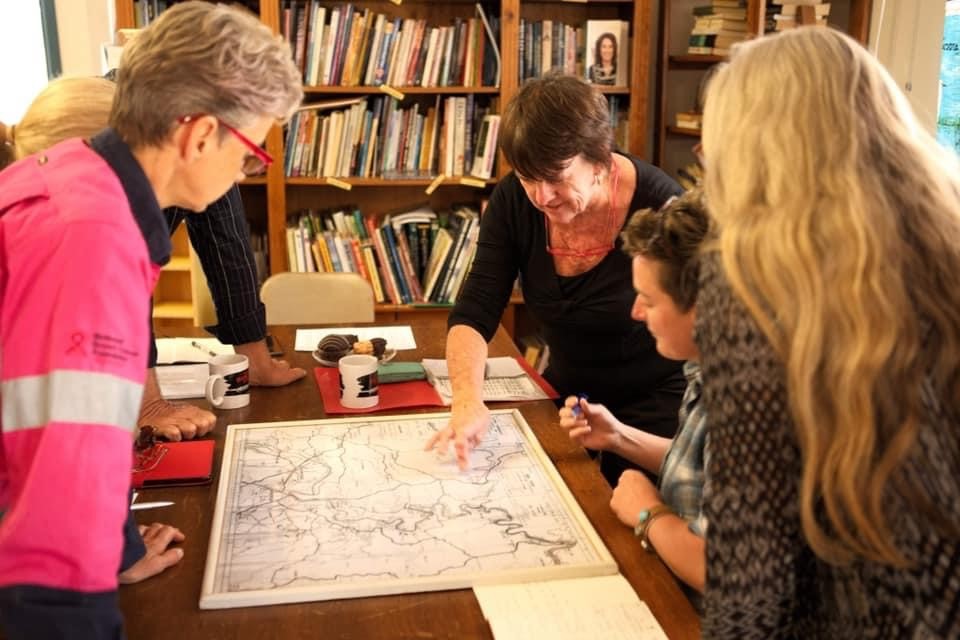 We are letting StreetConnect evolve as we find what works and what doesn't. Mary, Peter and Rob are well known in the Hawkesbury community and able to draw on their strong local connections to get projects up and running. 
StreetConnect video and StreetConnect Conversations 
A group of eight students from Richmond North Public School created a video explaining the StreetConnect concept but also the important role children can play in forging connection. This is something they learnt through interviewing the Working Group and writing their own script. 
In their screen roles, the five girls and three boys, share ideas about the actions that create connections and the benefits that follow. 
Dog walking, putting the bins out for older neighbours and watering the garden of someone on holiday helps to create a friendly street but also people who are ready to help if disaster strikes. 
Because we are connected, we are here to help each other…if there was a fire we would know how many people are in the house that would need to come out, and if there was a bad storm we could help each other.

- students from Richmond North Public School 
The StreetConnect video first screened at a community Christmas carols event in 2019 with a bushfire glowing along a ridgeline in the distance. The video project told us a lot about the capabilities of the young people in our community.
The inaugural StreetConnect Conversation was held in November 2020. Mary sent out emails to people in her network "likely to be the first to put their hand up" in challenging times. Most did not know each other. "We just spoke to these people in an informal way about what was going on for them in their communities and it was extraordinary how many links were formed by the end of it".
Looking ahead, the working group will keep building the grassroots network. Plans include reaching out to other local projects to forge connections and avoid any duplication of effort. More StreetConnect Conversations will also be held to foster new introductions and bonding through areas of mutual interest. 
This project was funded under the Joint State and Commonwealth Natural Disaster Resilience Program.